Headquarters Fundraising,
1st Godstone Scout group is a charity based in Surrey which has been running for over 100 years. Our Scout headquarters The Endeavour is in a state of disrepair and desperately in need of maintenance. We need your help!!
Why we're raising money,
The Endeavour was hand built by Scouts and volunteers in the 1930's and was based on a 16th century Tudor barn. It has been an iconic part of the beautiful Godstone scene ever since. It is now starting to deteriorate and we desperately need help to rebuild parts.


There's daylight coming in around most of the windows where frames have rotted or didn't even exist in the first place!. The front has slipped down and the rear windows are bowing out.
Building the Endeavour was a massive community effort and it serves many areas of todays community too, not just the Beavers, Cubs and Scouts but orchestra practice, exercise classes, birthday parties and fundraising events.
We want to keep the style and history of this very special building intact and do the repairs sensitively. We have raised considerable funds from some organisations, but we need more.
You may not have been in Scouts at all, but even if you have passed by and admired this unique building please donate to keep it just so!
Online Fundraising
We have tried to make good use of the opportunities from online fundraising and you can hep us out by donating through just giving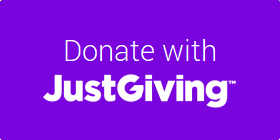 Grants and Donations
We have been pro-actively applying for grants and have made a good start raising the funds we need to repair our much loved and historic building.
The total amount we need to raise is over £30000 and for a project of this size, we need all the help we can get.
We would like to thank the following organisations and individuals:
The Bernard Sunley Charitable Foundation
The National Lottery Community Fund
Sport England
Flower Farm
Godstone Preservation Society
Rotary Club Oxted and Limpsfield
The Pilgrim Trust
Axis Foundation
Steve Beagley
Miss R W Critell
JT Brush
A J White
Gill Rhodes
Thank you (and the others who'd prefer to remain anonymous) for your generosity and support. You are helping to make a difference to the young people of Godstone and all the other people in the community and beyond who will benefit from the refurbished building.
If you have other ideas or want to get involved please